Acuscope - Trigger Points and Myofascial
Posted by Dr. Heshmat on Sep 30 2019, 11:45 AM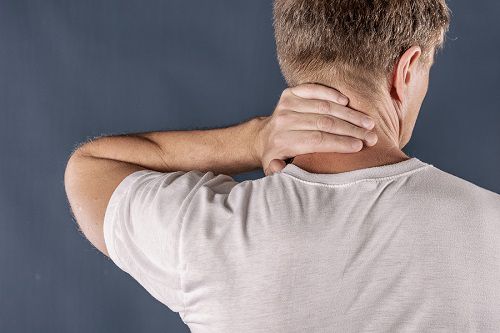 Electro-acuscope is an instrument of therapeutic benefits. It works on tissues of the body to reduce signs of pain, inflammation, and improve blood flow. The healing process takes place with the help of a low voltage micro-current that acts upon injured tissues of the body. They are different from conventional electric stimulants as it directly facilitates tissue repair and promotes cellular regeneration. The goodness of electro-acuscope helps improve blood flow and promotes repair. 
There are several types of tissue cells whose outer membranes are voltage sensitive. When treated by electro-therapeutic signals, the energy from such wave impulses increases the flow of essential substances such as calcium ions through the membrane, thereby promoting tissue repair. The electro-acuscope is capable of monitoring electrical conductivity through the muscle tissues and computes necessary voltage pulses. This helps adjust the pulses that would enhance the effectiveness of the treatment. 
What are the benefits of acquiring treatment with electro-acuscope?
The electro-acuscope can heal damaged tissues, nerves, tendons, and ligaments. It also treats chronic or acute pain and muscle imbalance. With the help of the electro-acuscope, the doctor would be able to address the exact cause of the injury. It heals at a cellular level and is more of a permanent repair rather than a temporary one.
Treatment with electro-acuscope is painless. It helps heal acute and chronic injuries, reduces inflammation, and increases blood flow by using micro-currents. It also boosts up the body's in-built healing ability allowing cellular tissues to heal itself. Treatment of pain and injury with electro-acuscope would present absolutely no side-effects. It's one of the only modalities that takes data from your tissue, such as tissue resistance and tissue impedance.
The Myopulse
The electro acuscope and the myopulse system works together as a unit. The Myopulse instrument works by gently stimulating connective tissues of the muscles, tendons, ligaments, etc. Such electric muscle stimulation helps reduce spasms and inflammation, improves range of motion, and alleviates acute to chronic pain. Its a quick healer and also helps strengthen tissues damaged by injuries. The electro acuscope and myopulse system is the most effective neuro-muscular treatment. It is the only automatic, electro-therapeutic, micro-current instrument available in the market that accelerates tissue repair and manages pain.

Find out more about the benefits and function of electro-acuscope by requesting an appointment with Dr. Heshmat. Call our office today or request an appointment online.