Lower Back Pain
Posted by Dr. Heshmat on Oct 8 2019, 06:29 AM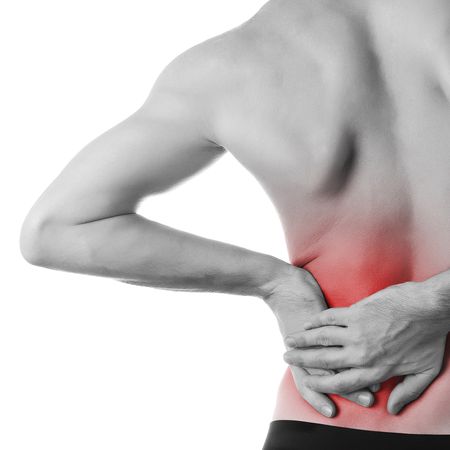 The region of the waist behind the belly from the rib cage to the pelvic area is known as the lower back/lumbar region. Lower back pain could be the result of strain or stress and could arise during early adulthood. Other causes of back pain are prolonged sitting, falls, physical jobs, obesity, etc.
What are the symptoms of lower back pain?
The intensity of this condition could range from intense, sharp pain to an incredibly dull ache in the back. Sometimes the effect of the pain could last, and at times, it may subside. Lower back pain may be acute or chronic. Severe lower back pain arises immediately after an injury and may even subside, whereas chronic back pain may last for several months after the injury.

Chiropractic treatment for Lower Back Pain
Chiropractic is a non-surgical method of treating nerve-related disorders by using hands-on spinal manipulation and other physical therapies. The science behind chiropractic treatment lies in the fact that proper spinal alignment would allow the body to heal without the need for surgery or medication. This treatment could be useful for the relief of pain from the areas of the muscles, joints, ligaments, and tendons. 

The chiropractic treatment for lower back pain would involve:

Spinal and manual manipulation: Spinal manipulation is also referred to as chiropractic adjustment. It helps improve functionality, minimize nerve irritability, and restores mobility of the back. Chiropractic treatment for back pain could also include several forms of spinal manipulation, also commonly referred to as adjustments. Spinal manipulation may use a hand-held device such as an activator to gently re-align the spine.

Mobilization:Also known as chiropractic mobilization. It involves mobilizing the muscles and joints with a motive of improving the range of motion of the muscles and joints.

Schedule your consultation with Dr. Heshmat at Palo Alto, CA to understand more about our chiropractic services. Call our office at 650-470-0008 or schedule an appointment online.