Relieving Muscle Pain With Posture Changes
Posted by DR. HESHMAT on Apr 13 2022, 08:18 AM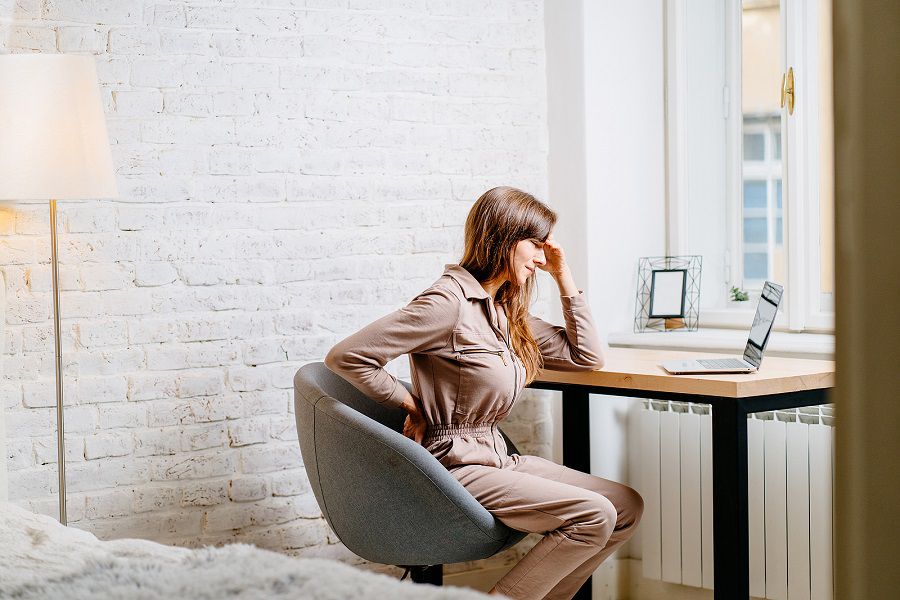 Repetitive actions at work or at home, such as sitting at a computer or lifting and hauling, can cause muscular stress and stiffness, resulting in back pain. Improving posture is one way to prevent back discomfort.
Most of us will have back discomfort at some point in our lives. It might be the result of a sports injury, an accident, or a congenital problem like scoliosis. However, the majority of the time, upper or lower back discomfort occurs over the course of daily living. Here are some positions you can try to help you improve your posture.
Imagery
Imagine a straight line flowing through your body from the ceiling to the floor. Your ears, hips, shoulders, knees, and ankles should be even and line up vertically. Imagine a powerful string linked to the top of your head tugging you higher, making you taller. Keep your pelvis level and don't let your lower back wobble. 
Fight the impulse to stand on tiptoe. Consider extending your head toward the ceiling to increase the space between your pelvis and rib cage. Consider yourself an ice skater or ballerina instead of a soldier standing at attention.
Shoulder Blade Squeeze
Sit upright in a chair and place your hands on your thighs. Maintain a level chin and keep your shoulders down. Draw your shoulders back slowly, squeezing your shoulder blades together. Before relaxing, hold for five seconds. Repeat three or four times more.
Upper-Body Stretch
Stand with your arms up, hands flat against the wall, and elbows at shoulder height, facing a corner. Place one foot in front of the other. Exhale as you lean toward the corner, bending your forward knee. Maintain a straight back, as well as a raised chest and head. A great stretch across your chest should be felt. Maintain this posture for 20-30 seconds before relaxing. 
Arm-Across-Chest Stretch
Raise your right arm to shoulder height in front of you and bend the elbow, keeping the forearm parallel to the floor. Hold the right elbow with your left hand and gradually draw it across your chest until you feel a stretch in the right upper arm and shoulder. Hold for 20 seconds before relaxing both arms. Repeat on each side three times.


For rectifying your posture and other useful tips, book your consultation with Dr. Alen Heshmat by calling us at (650) 470-0008. Visit The Heshmat Chiropractic and Pain Management Clinic at 480 California Ave suite 103, Palo Alto, CA, 94306.