Trigger point therapy
Posted by DR. HESHMAT on Nov 8 2019, 12:36 AM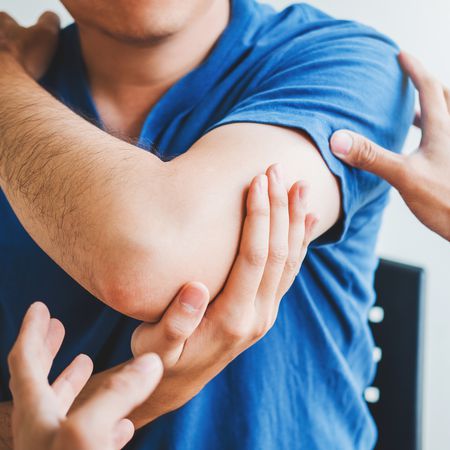 The human body is a complex system that is mainly composed of muscle tendons, bones, nerves, ligaments, and many other vital organs. These components work in unison to make sure the body functions optimally. But, in some instances, one could experience pain in specific parts of the body when touched, or pressure is applied to them. Such points are called trigger points.
What are the trigger points?
Have you ever experienced persistent pain at a certain point on your body, mainly when pressure is applied to it? This is most often due to a latent trigger point. There are two types of trigger points, the Active trigger points, and the Latent trigger points. Active trigger points are the trigger points that are already activated by stress or dehydration or trauma and are causing pain. The Latent trigger points are the ones that are not causing pain unless pressed or massaged hard. Latent trigger points usually develop over a period of time due to micro-trauma and stay dormant until activated and can become very painful or cause a flare-up in the area. Trigger points develop as a result of improper posture, excessive stress, external trauma, or strained muscles due to repetitive movement. In fewer cases, they could develop due to poor nutrition, emotional stress, etc.
What is trigger point therapy?
Trigger point therapy is the best treatment method to get rid of trigger points. Palo Alto chiropractor, Dr. Heshmat, one of the best chiropractors in Palo Alto who has treated hundreds of patients over his long-spanning career using the cutting edge technologies, the Electro-Acuscope (microcurrent) and the MyACT (myofascial acoustic compression therapy) both have been proven to repair and regenerate muscles, tendons, ligaments and nerve tissues.  Dr. Heshmat's unique treatment methods allow him to scope the body and identify the trigger point locations and treat them at the same time, after which he would formulate the perfect treatment plan to provide a more of a  permanent solution.
Commonly treated symptoms are:
Neck pain
Back pain 
Upper and lower extremity pains and aches
Tennis elbow 
Carpal tunnel syndrome 
Plantar fasciitis 
And more 
Reach out to our Palo Alto chiropractor, Dr. Heshmat, and we would be able to diagnose you to get rid of your painful conditions.